I'm going to say it. There is a big gap in the online sewing community. What there definitely is, is a world of Crafty Fun and Thrifty Moms and Eco Chic (hopefully not real sites but if they are soz) who are not helpful to me. Look, here's
How To Customize Your Jeans!!!!!!
For instance last night I decided to read up on natural dying methods and I gave up shortly after googling these key words because neither Thrifty Mom or Eco Chic could help me.
This ain't right. If you realize that I have spoken the truth, you might like to know that I'm currently in the process of planning my own blog of tutorials, DIY's and useful information. For the real life seamstress, who is more like this,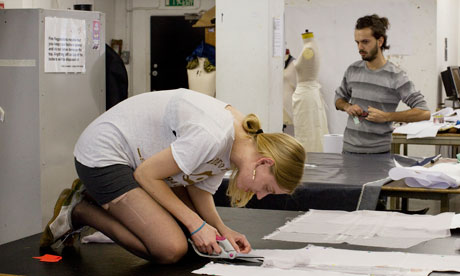 than this.
What do you think?